Mark's House of Music and Motion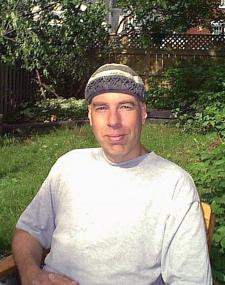 Greetings all, and welcome to my pages.



All the action is now at my Blog.

Aside from adding pages over the years, this site has not changed at all since it began in 1999(!). But the bike pages especially need to be redone (the fleet has morphed over the years), and so I'm working on a total re-do, though I won't break any links since it seems that a few of my pages are a bit popular.

Oct. 2007 - Added new Auto-Mini photos to my folding bike page.




Previous News archived here




*******




Off-site links to groups and organizations I'm involved with:

The Jivewires - original jive and jump-blues music.

The Steve Berndt Quartet and Trio - jazz standards and explorations

The Orbiters - 60's Sounds and electro-acoustic musings (same link as above)

The Custums - music for your wedding or corporate event.

Impressions in Jazz Orchestra (IJO) - A "neophonic" orchestra.

Propeller Dance - Dance classes for people of all abilities. I'm one of the musical accompanists.

Just Voices - a choir with activist leanings. It's great to be singing with a large group again. (I'm also the webmaster.)

Re-Cycles Bicycle Co-op - buy a reconditioned bike, or learn how to fix your own. I've been with re-Cycles since 2001 (and "Director" since 2002, for lack of a better term), and it has been a great experience.

HPVOoO (Human Powered Vehicle Operators of Ottawa) - A local cycling group I helped start. We do serious and silly things with serious and silly bikes.

Grasshoppa Dance Exchange - Bringing dance and music to city streets. (I'm webmaster for this group as well).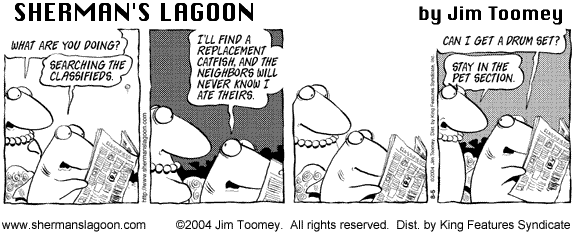 My Pages:



Music Pages

Music Main Page - The place to start, and it includes links to the pages below (updated 10/06)

Bass Drum - Building a drum for a fraction of the cost of a new one.

Drum Gear - A listing of my equipment.

Jazz Kit - A set of tiny drums for quiet jazz gigs.

Hand Drums - My hand drumming page, with links to off-site pages of similar interest.

New for May/06Baritone sax - Back into playing sax after nine years off.

The Jivewires - The Jives play our own original music based on the jump-blues and jive styles of the '40s.
New for 10/05: hear an mp3 of one of my tunes with this band!

Special Music Moments (Updated 10/05) - Encounters with Famous People and other memories.

TFBand - The Trevor Finlay Band. Even though I've "retired" from the band, you should still know about it!
New for 10/05: hear an mp3 from the latest CD.



Cycling and Environment Pages
(the lines between these two get a bit blurry...)

Cycling Main Page - Start here and work your way through...

Environment Main Page - My cycling (and car-free) lifestyle and my Green ethics tend to go hand-in-hand...

Recumbent Bikes - My Linear recumbent bike and other related things.

"Kyoto" Cargo Trike - A greener way to move stuff around town. It's my first attempt at building my own vehicle (with some help from friends), and so far this machine is performing as planned!

Folding Bikes - My Raleigh Twenty folding bike, with some additional info on the Auto-Mini folder.

Raleigh Superbe - A classic British 3-speed, purchased from its original owner.

Rainbow Chopper - My first foray into the realm of chopper-dom.

Hybridized Hybrid Bike -The latest incarnation of my first new bike, now in full "road tank" mode.

Bee Bike - Bee Bike has been donated to the re-Cycles Co-op (since I found its frame a bit too flexy for my taste), but its page will live on here for a little while at least.

CCM Roadster - A vintage early '50s machine, in all its more or less original glory.

New for 01/06 Winter Bike - I switched to a mtn. bike frame for winter use, with studded tires and a 7-speed internally-geared hub.

Bike Utility Trailer - A page about building my own trailer, now with more construction details.

Big bike trailer - similar to the one above, but with photos of the build.

Tailbox - The recumbent bike gets a trunk!

Saving a 3-speed - Bringing a dead bike back to life.

Recycling dead bicycles - A photo essay of a trip to the metal recyclers.

Mike's Bikes - The creations of local builder Mike Watson.

Bike Links - My various cycling pages had so many links, I had to give them their own page.


Other Pages

Photos - My online photo collection.

New for 01/06 Media - Me in the press.

Couch Chop - Making furniture fit the room.

Family - The strange people that share my last name.

High School - Reuniting with old friends.

Interests - Hobbies and things. (Updated 01/06)

The cats, Kitty and Jett


Questions? Comments? email me!



---
Mark's cool site for May '06:

Secondhand(video clip)


We all know about secondhand smoke, but tubas?
(Click here for previous "cool/silly/fun" sites.)